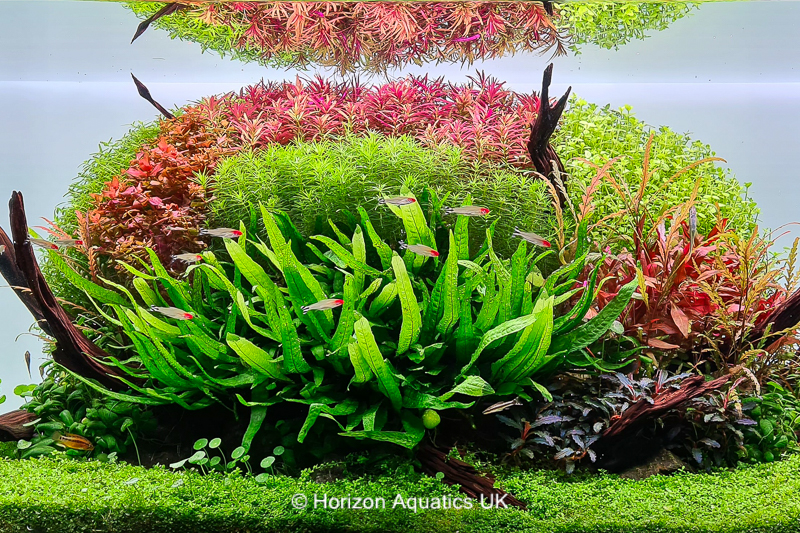 Today we are pleased to present you our new plants.
Besides old familiar in a new format, we also have some botanical novelties that are very interesting.
Let's start with the plant that is the cover of this post - Limnophila hippuridoides.
Limnophila hippuridoides in the above-water form is not particularly eye-catching with green leaves. However, under water the plant develops into a colorful beauty. Soft to medium hard water, intensive lighting and a good CO2 supply will guarantee this plant to be a highlight in the middle to background. A group with several stems is especially impressive. Unlike many other stem plants, the growth is quite moderate, so pruning can be done at longer intervals. Bright green species growing nearby increase the color contrast.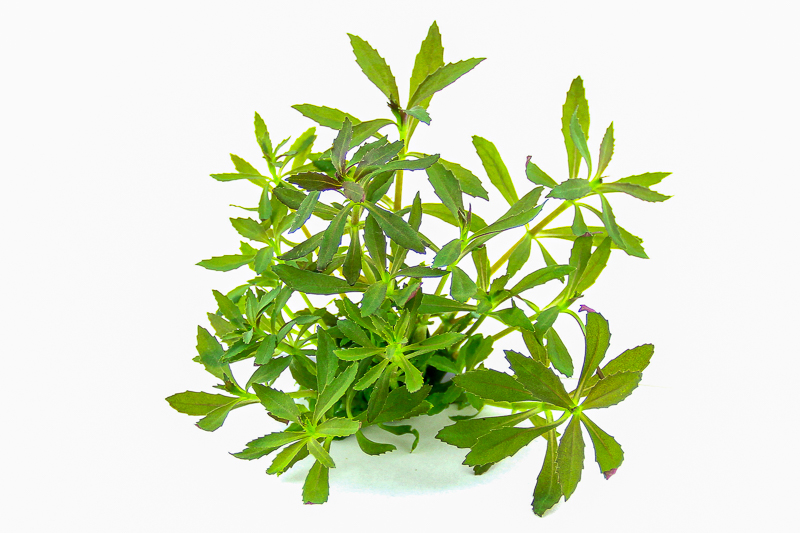 Next is an old favorite, the Fissidens fontanus - also known as phoenix moss
Fabulous moss from Southeast Asia. Its delicate appearance gives it a very special character. Tied on a stainless steel grid, it can be placed directly on the ground. Or you can remove it from the grid and tie it directly onto stones and wood. In this way, you can achieve beautiful, realistic effects in the design of an aquarium. Like all mosses, Fissidens also likes fresh and clear water, CO2 additions significantly promotes growth.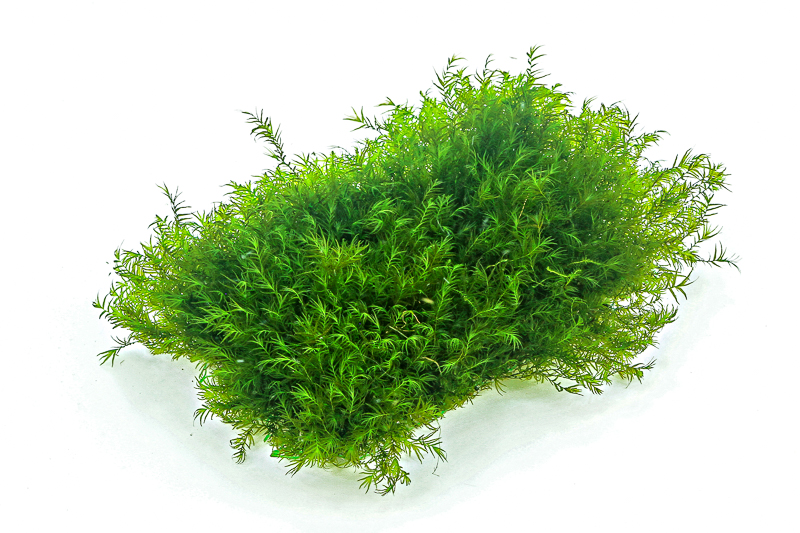 At the moment a quite rare plant is the Bucephalandra sp. 'Red Scorpio'
A currently rather rare plant is Bucephalandra sp. 'Red Scorpio'. The name refers to the red coloration of the rhizome. With good lighting and adequate nutrients, the coloration is more distinct. Other characteristics include beautiful wavy leaf edges and dark olive green leaf coloration. The top of the leaf is also covered with tiny silvery dots, which further enhances the appearance. Like all Bucephalandra species, 'Red Scorpio' grows ideally on wood and stones. For aquascaping this beauty from Borneo is highly recommended, especially with delicate root compositions.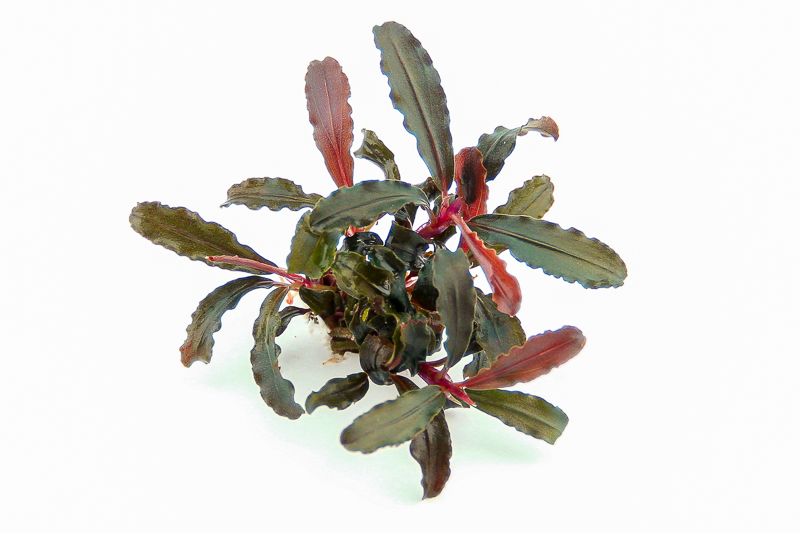 A new and very special color variety is the Anubias nana 'Jade'
A new and very special Anubias nana variety is the color variant 'Jade'. The variety name refers to the most important gemstone in China - the jade. The color of jade includes all shades of green and often shows a special grain in the form of small veins, stripes and spots. On closer inspection, these small spots can also be seen in the new Anubias 'Jade'. The leaf color looks especially contrasting to dark green plants in the foreground. The culture is as with almost all Anubias problem-free and simple - the plant grows best on wood and stones. Especially recommended for small aquariums and aquascaping.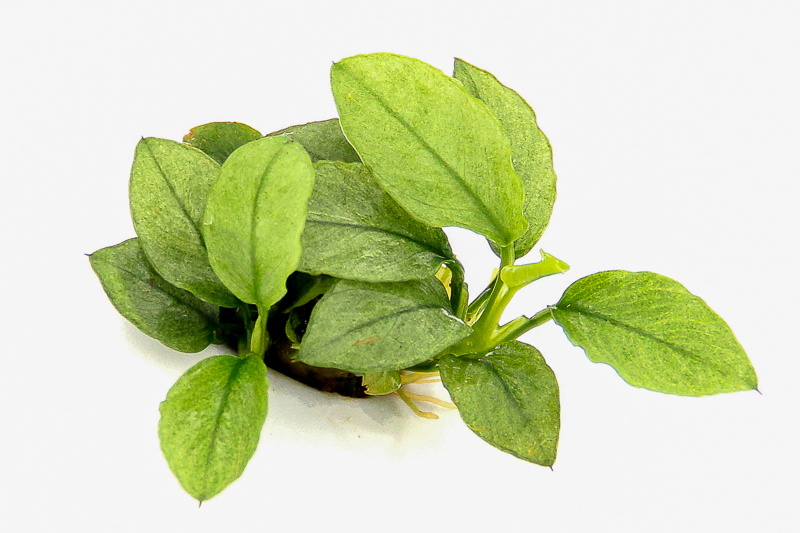 Anubias barteri var. glabra has narrow elliptical and smooth-edged leaves
Anubias Barteri is a very variable plant with many different variaties. The glabra variety is sometimes incorrectly referred to as Anubias lanceolata. The narrow elliptical and smooth-edged leaves are typical of this vigorous aquarium plant. Growing submersed in the aquarium it remains significantly smaller compared to the emersed form. Additional water movement, such as near a filter putlet, promotes the growth significantly. The culture and also care are very simple and therefore it is very suitable for beginners. Anubias barteri var. glabra can also be planted in course substrate.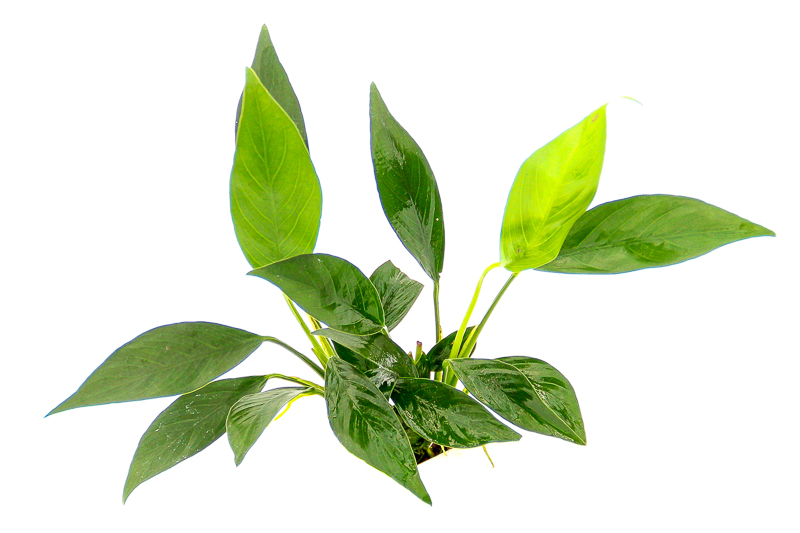 Attached to Nanowood, the new Anubias 'Kirin Mini' is an absolute highlight for every plant enthusiast
Anubias 'Kirin Mini' is a small variety of the beautiful cultivar of the dwarf spear leaf. The name Kirin comes from East Asia and describes a dragon-like mythical creature with one or two horns. The skin of this imaginary beast is covered with scales - perhaps a reference to the heavily curled leaf edges. Like all Anubias, this novelty is undemanding in care and particularly hardy. Mounted on stones or wood, the new 'Kirin Mini' is an absolute highlight for every plant lover!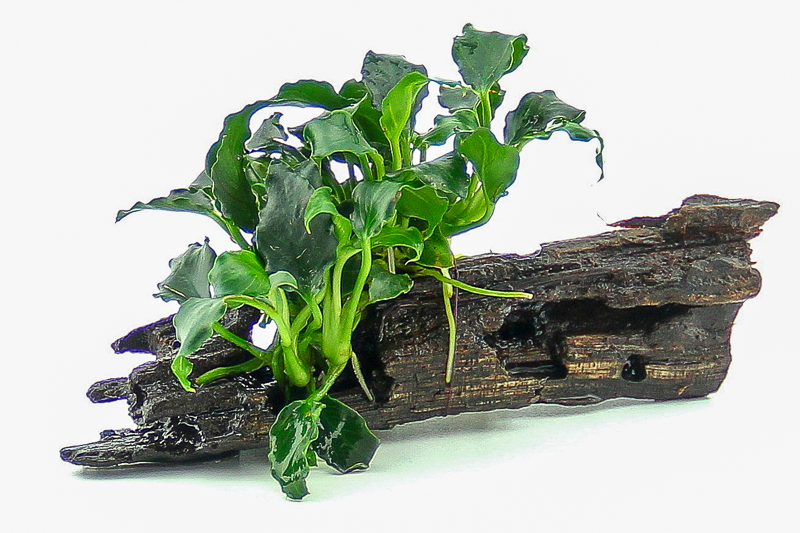 Back in stock, the Bucephalandra 'Bukit Kelam' in the In-Vitro Cup
Until recently, this very vigorous plant was known under the name 'Wavy Leaf'. Their botanical assignment to the species 'pygmaea' was made through extensive investigation of this interesting genus. Its variety name refers to its place of origin in the Sintang region. Bucephalandra are rheophytes - that means they grow on rocks near streams and cascades. Therefore, they should be attached ideally to root wood or stones in the aquarium. Its elongated, dark green leaves have a beautifully wavy edge. Bucephalandra pygmaea ´Bukit Kelam´ is recommended particularly for Nano Cubes and Scaper's Tanks.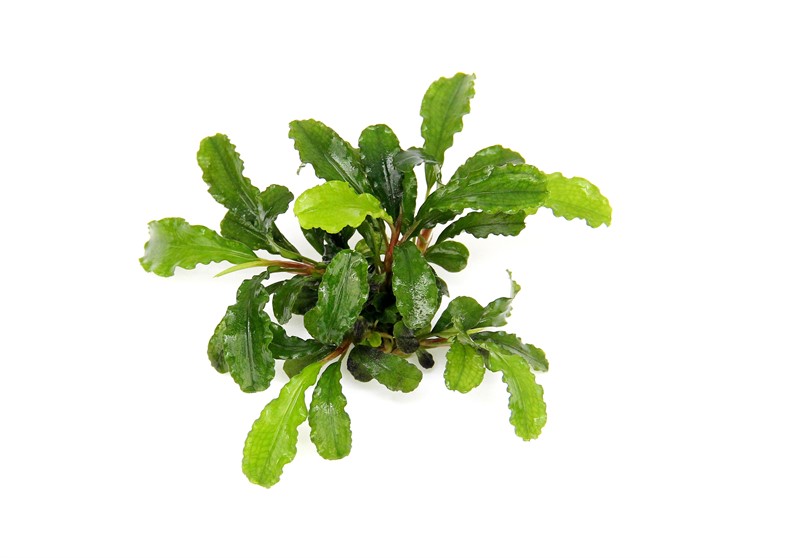 Bamboo Home with Taxiphyllum barbieri is ideal as a playground for shrimp and hiding place for small fish
Attractive deco item with exceptional features - this is Bamboo Home. Ideal as a playground for shrimp and hiding place for smaller fish. The tubes are made of bamboo charcoal which has been produced in Asia for over 1000 years. Also known as "black gold", it has many beneficial effects for the aquarium. Due to the porous structure, useful microorganisms can settle very well, in addition, bamboo charcoal releases natural minerals such as calcium, potassium and sodium into the water. By planting the well-known bogormoss Taxiphyllum barbieri, Bamboo Home is a real enrichment for the foreground in the aquarium.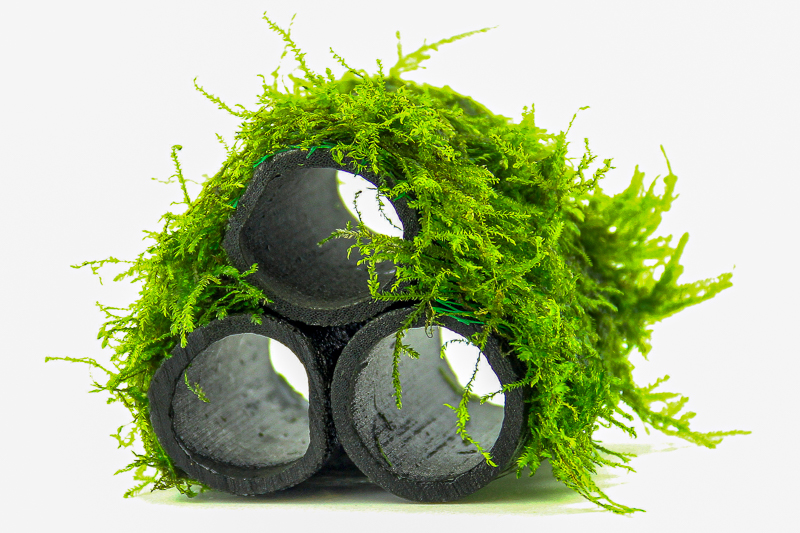 Persicaria sp. 'Sao Paulo' is perhaps the most magnificently colored aquarium plant ever
Persicaria sp. 'Sao Paulo' is perhaps the most magnificently colored aquarium plant around and is one of the few magenta plants. In the emersed form there is little of this to be seen, but once Persicaria sp. 'Sao Paulo' has converted to submersed growth it produces intensely magenta leaves and shoots. The growth is vertical and the stems are reminding distantly of bamboo. The plant grows relatively fast and rises easily out of the water where it likes to bloom for a long time.